Its starting to look a little like Christmas!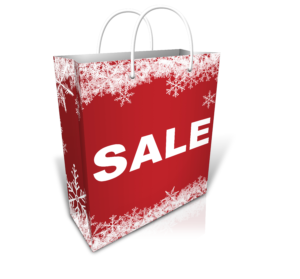 This week, I sat down to watch TV with my children, and noted the huge numbers of Christmas adverts, and of course those from the bug high-street retailers! This started me thinking about the challenges some businesses face at this time of year – I realise we are still in November, but it's good to think and plan ahead!!
At Christmas, staff holidays, early payroll, bonuses, longer payment terms and staff overtime can all cause extra pressure on small businesses, and can affect your cash flow. So, here are my top tips for managing cash flow this Christmas…
Get organised
Planning is key to avoiding cash flow challenges! If you predict your business is likely to be affected by slow sales or late payments, then start planning early. Don't bury your head in the sand but face up to what you think the worst-case scenario could be to ensure you have the funds to cover unexpected bills or absent staff. Estimate the amount of money you expect to flow in and out of your business this Christmas. This should help you stay on track.
Pace your spending
It's easy to get carried away investing back into your business when times are good, however this can make life difficult in quiet periods. Anticipate the lean months and budget appropriately. Christmas can be a particularly demanding time with staff bonuses and parties to pay for. For a start, you could spread staff bonuses over two payments and have a low budget party in the office. Most staff would rather have a modest Christmas celebration and keep their jobs in the New Year!
Communicate with customers
Speak to customers about when you are expecting them to pay you over the Christmas period. Be clear about working hours and delivery times to avoid confusion. It won't make you popular, but you may have to consider penalties for larger businesses that are out to protect their own cash flow – be clear and up front about this.
Boost productivity
Turn a quiet time in sales into a busy period in planning and training. Take advantage of the peace and quiet. Set targets, conduct staff reviews, catch up on admin and source new suppliers. Then, when business picks up again, you're ready to take full advantage.
Christmas is a time for us all to unwind and enjoy time with our family and friends. It is important to have one eye on work but aim to keep that to a minimum. But, before you get too near to Christmas, plan ahead for the New Year now. Think about what you want to achieve during the first quarter of 2020, and what goals you have and the KPIs to achieve these. Getting this in place now, and communicating it with your team will then mean you can relax more over the festive time… it may also help with that end of year speech you may be giving at the Christmas party!
On 17th December, we are holding our quarterly GrowthCLUB day, an opportunity for you to plan ahead for the first quarter of next year… and know what you want to achieve week by week. If you would like to join us, please do click this link to find out more.
Enjoy the festive cheer that will be getting into full swing over the coming weeks, and have a great week.
Stephen Charman
ActionCOACH Birmingham.